The Palace Hotel is a heritage hotel located in the heart of the silver city, Broken Hill.
Built in 1889 the building has a colourful history that's reflected in its unique and eclectic style. Famous from the film "Priscilla Queen of the Desert" & its grandiose murals which adorn its interiors.
The Palace Hotel offers 48 rooms of accommodation, ranging from deluxe ensuites to pub style rooms with the bathrooms in the hallway plus budget backpacker dormitories. All accommodation is located by stairs on the first & second floors. An elevator is available for luggage.

If you are ready to stay somewhere with character & history then, the Palace Hotel Broken Hill is for you!
The PRiscilla Suite
The Palace Hotel Broken Hill was used as a stop-over for the characters in the 1994 Australian iconic movie, Priscilla Queen of the Desert.
Many favourite scenes from the movie were filmed in and around Broken Hill and throughout various locations within the Palace Hotel. You can put yourself right in the scene of the film and stay in the 'Priscilla Suite', the room where the characters of the movie stayed.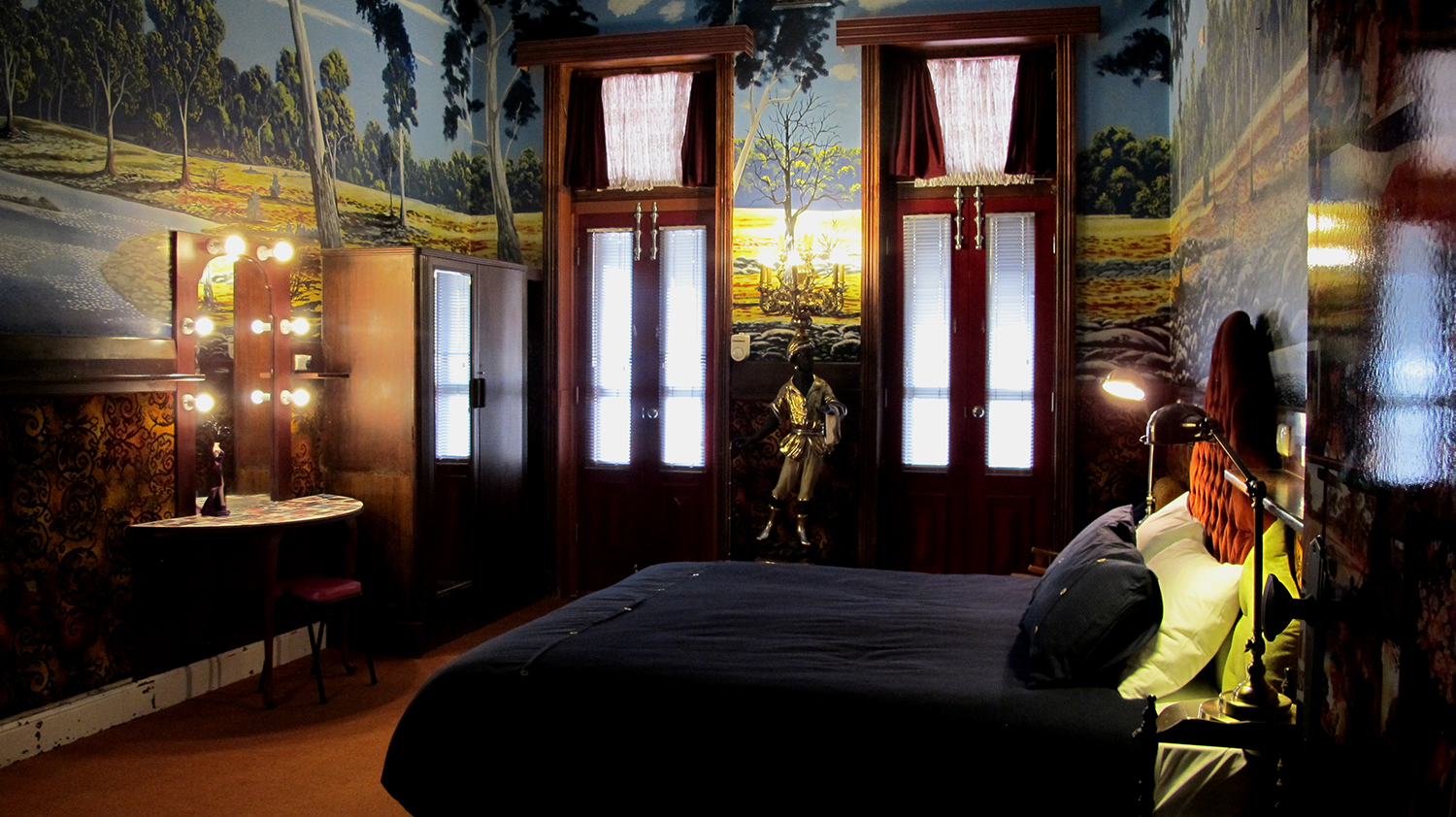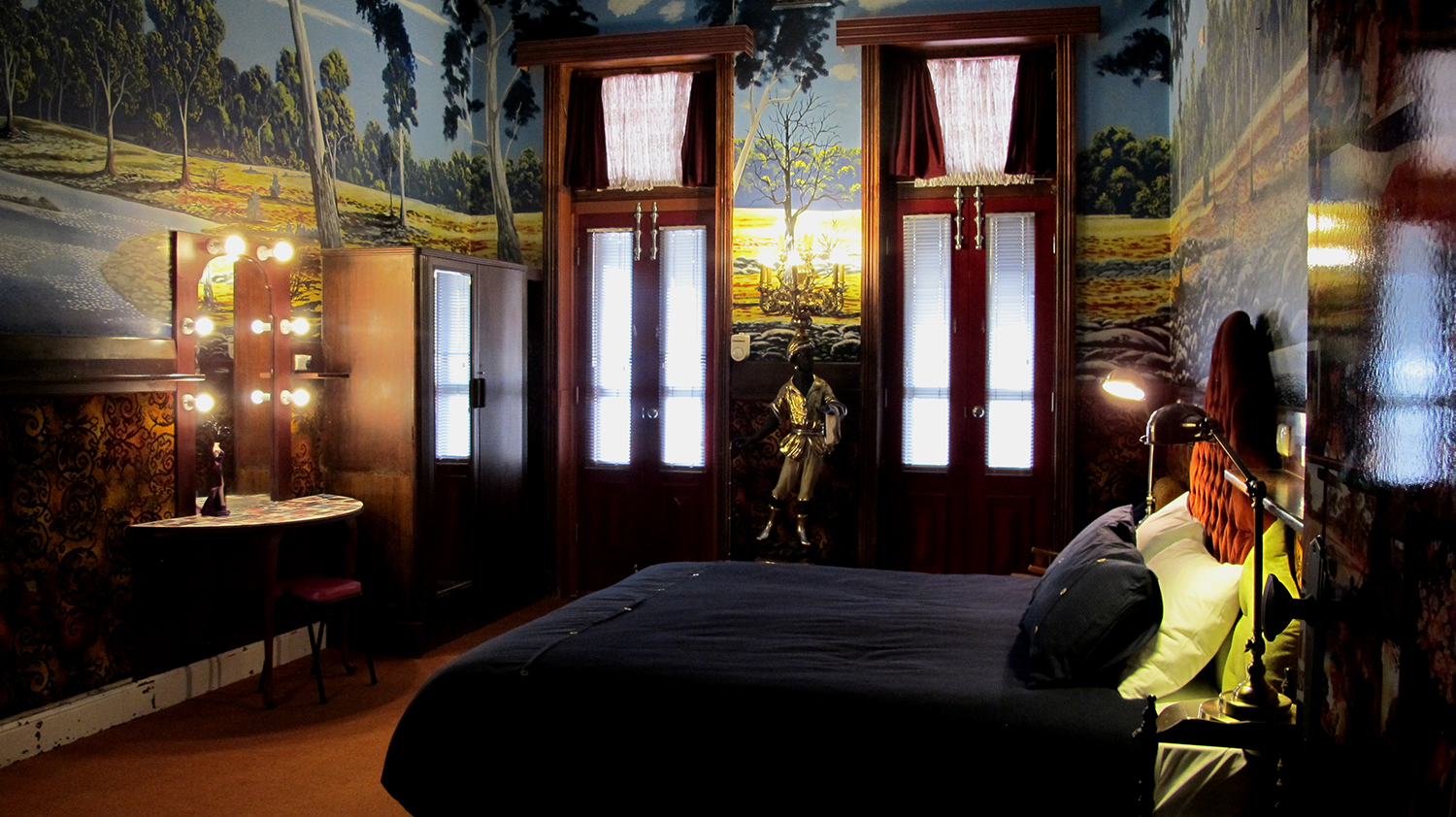 Check out the Hotel reviews on TripAdvisor